Client Background
StoryMD is a US based health tech startup, developer of a platform that effectively monitors and addresses health concerns through a unified system. By transforming each individual's health data into a personalised story, the company's platform enhances health outcomes and empowers patients to maintain comprehensive records of their medical history.
Project Summary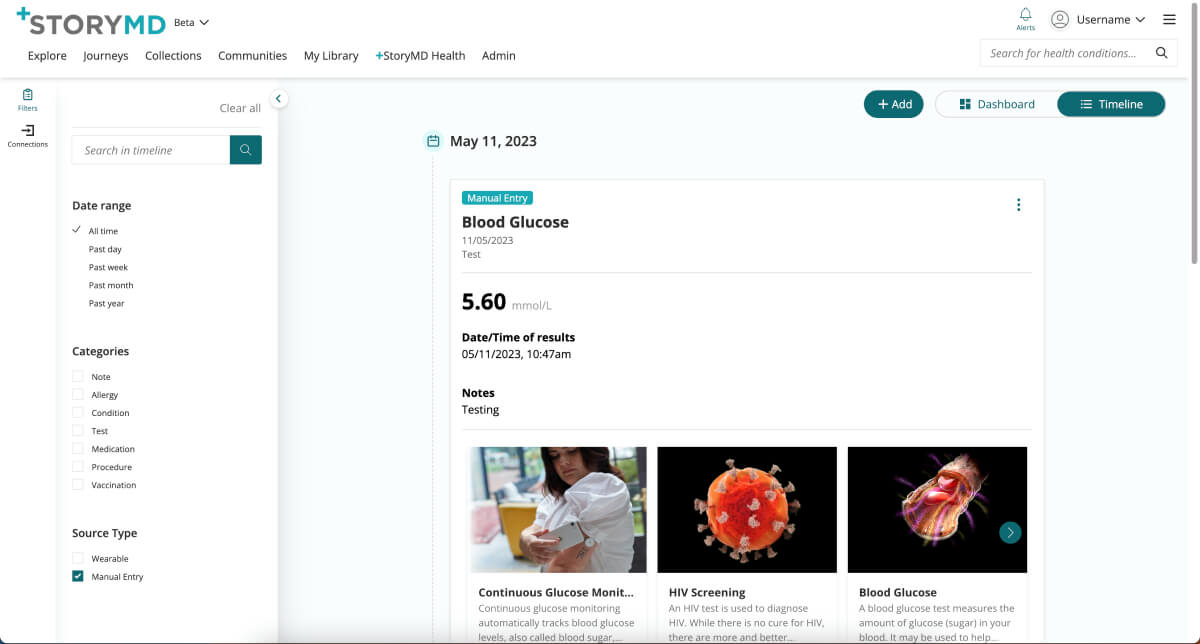 What sets StoryMD apart is their cutting-edge fusion of content and technology. With a vast library of over 5,500 HealthJournals, 41,000 health articles, almost 50,000 health-related videos, and 60,000 images and interactive imagery, StoryMD provides access to curated medical information from trustworthy sources such as CDC, FDA, and NIH. StoryMD's goal is to provide a one-stop-shop for all healthcare needs, making it easier for users to navigate the world of medical information.
To make sure that health-related content is understandable and trustworthy, StoryMD had to design and develop a unified database that embodied a lot of medical data that was either not easily accessible or not structured or simply incomprehensible.
Atomate's goal in crafting a Content System for StoryMD was to create a comprehensive platform that organises and structures extensive medical data. By streamlining healthcare data, our team has helped transform it into user-friendly content that empowers individuals to take control of their health journey.
Services Provided
Atomate's partnership with StoryMD began in 2018. The core service provided continuous improvement of the product by leveraging the existing Minimum Viable Product MVP, resulting in a more robust and comprehensive platform.
Our role was pivotal in ensuring the reliability and scalability of StoryMD's Content System. We introduced several essential features, enhancing both functionality and user experience of the platform. These enhancements ensured that the platform not only met the existing needs but was also future-proofed to scale and adapt to emerging demands.
A key feature was the robust search functionality. Understanding that quick and easy access to information was crucial for StoryMD's users, Atomate developed an intuitive search mechanism. This functionality empowered users to rapidly find specific medical data, effectively turning a potentially time-consuming process into a seamless, straightforward experience.
The search functionality was meticulously crafted, keeping the user at the forefront of the design process.. It features an easy-to-use interface that makes it effortless to search and receive relevant results. We also implemented advanced filters and sorting options. These features allow users to refine their search results, so they could quickly and accurately find the information they needed.
By prioritising these enhancements, Atomate successfully transformed StoryMD's platform from a basic tool into a dynamic and versatile solution.