There are two main scenarios where you might want to hire a remote development team: when you need to start a project from scratch, or if you want to maintain/add features to an existing application.
Outsourcing is a risky business. You can lose control of your project, lose money, and even lose access to information that you need to be successful.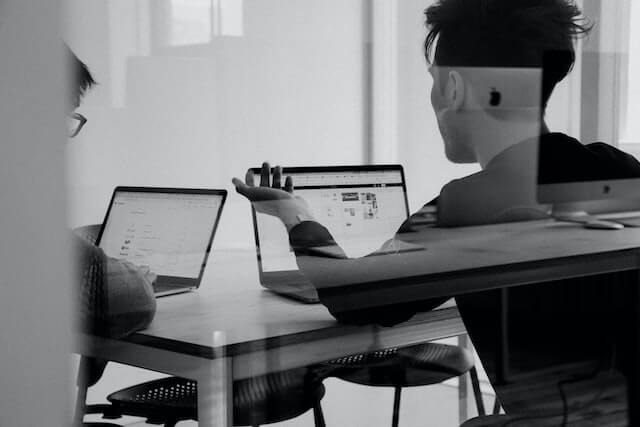 Team augmentation is a way for you to mitigate those risks. With team augmentation, you keep control over all aspects of your project, including budget and quality. You choose how and when your remote employees communicate with you.
Also you can decide who needs access to what information and when they need it. This provides you with the ability to monitor your project on a continual basis and maintain control over all aspects of the development process—even if some elements are off-site or outsource.
IT team augmentation model suits best when:
Your Project Requires Specific Skills
When you're in a position where you need to supplement your existing staff with professionals who have the knowledge needed for a specific project, IT staff augmentation can be a great solution.
For example, if you're working on a niche or complex project, it may require companies to have certain expertise or skills in a particular area. In this case, companies have to supplement their existing staff with professionals who have the knowledge needed for a specific project. One of the benefits of IT staff augmentation is quick access to the skill set your in-house team lacks.
When you hire someone new, you have to pay them for their time and training, and then you have to keep paying them even after the project is complete. That's not just expensive—it's also inefficient.
With IT staff augmentation, you can hire people who are already experts in the area that your team needs help with and pay them only when they're actively working on the project. It means that when they're not working on your project, they can be doing other work in their field of expertise, which helps build their experience while also keeping costs manageable.
Hiring is a big job—and not just for you.
It takes a lot of time and effort to find the best people for your team, but if you're short on time, there's another solution: team augmentation. This is an effective way of addressing your staffing needs by accessing a wide pool of engineers with strong hard and soft skills from any part of the world.
With this approach, you can quickly fill critical roles in product development, design, testing, and support teams without having to go through the same lengthy process as when hiring directly. This allows you to get up and running quickly while still maintaining high standards for quality talent.
When you need to expand your business and grow your team, you may find yourself struggling to find the right candidates for the job. You'll have to go through a long and time-consuming hiring process and then make sure that each new employee is able to contribute to the company in a meaningful way.
That's why we at Atomate believe that staff augmentation is the best option for many businesses. We can provide you with highly qualified software developers and other IT workers, for example, UI/UX designers, QA engineers, and project managers. With our company you'll be able to select the most skillful candidates that align with your business goals.
Our IT team augmentation model allows you to save up to 60% of your costs. We also ensure that our clients have complete control over their projects and manage their external employees just like they would any in-house employee.
If you need our help with team augmentation, don't hesitate to contact us. We will get back to you as soon as possible.