We used to think once you've created a product, there is no much one can do to improve it. This might have been true a few decades ago, but not anymore.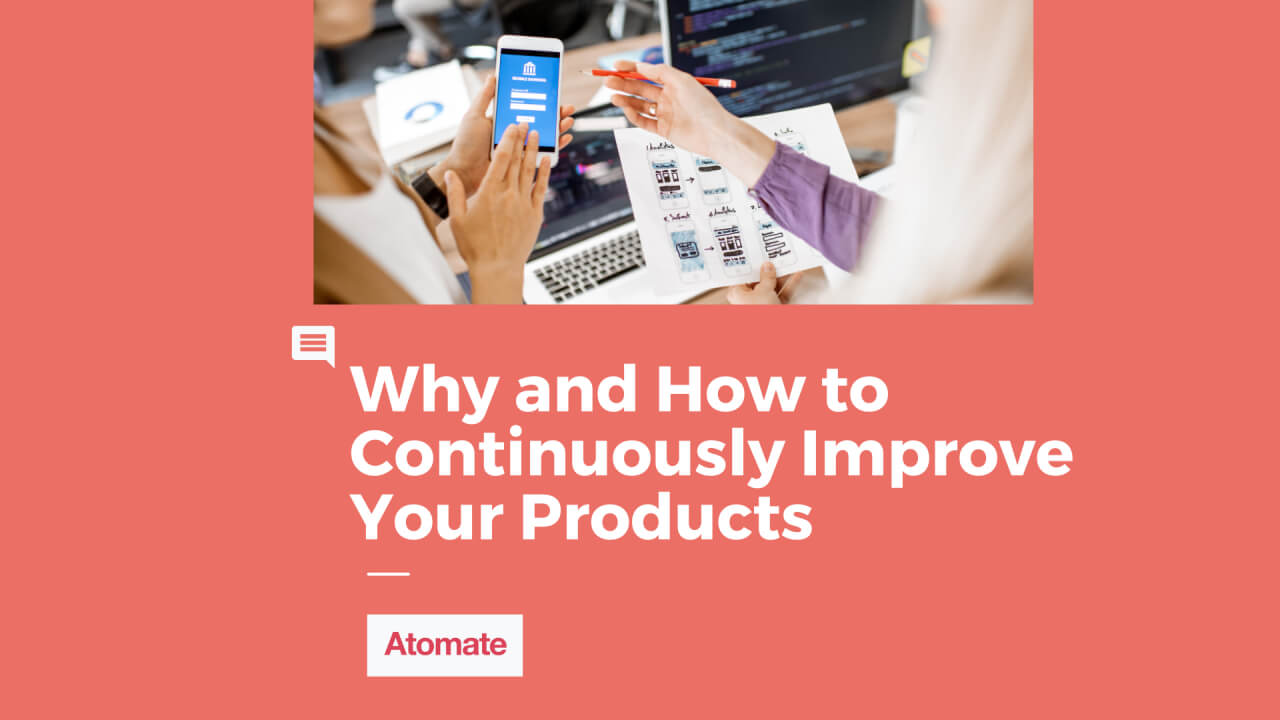 There are two things you can do if you want to improve your product. The first one is to add new features, while the latter is to make existing features better. While both of them work well and make the product more popular, they tackle different problems, and it's worth discussing them separately.
Improving existing features
In some cases, product improvements can make a great difference in the results you expect from certain existing features. These might be overlooked by the majority of users or perhaps they are used very infrequently. Perhaps they are popular but don't generate new sales, or they need to be improved to achieve product quality standards.
Improvements made to existing product features can:
Improve usage of a feature, make it more accessible. For example, add a new tab to the menu for accessing this particular feature. Focus groups could be used to determine what steps would make it easier for users to use this feature.
Provide additional value to the existing features. For example, you could add new types of maps and additional audio guidance to an existing navigation feature.
Activate rarely used features to reach a broader audience and encourage users to engage with your product in new ways. For example, you could build a Zapier integration for your app to reach people who aren't yet using the app but may find this new feature useful.
Here is what you could improve starting from tommorow:
UX/UI improvements — fewer steps needed to achieve common goals, more self-explanatory experience, better visualization of a given process.
Explore new frontiers – add widgets, change themes, customize your home screen.
Accessibility features such as larger buttons, an alternative to phone support within an app, contrast settings, and text replacement colors can make a big difference for users with disabilities.
Improved product quality – bug fixing, better performance, smoother transitions. More responsive UI and removed dead ends in the flow.
Adding new features to the product
When considering new features for your product, you can either go horizontally or vertically.
Amazon is an example of a company that uses a horizontal approach to growth. It started out by selling books online and then expanded into the DVD market, solving one problem for its customers at a time. Today, the company offers thousands of products in addition to books and DVDs.
The horizontal approach is more resource-heavy and adds additional complexity on all levels of the product development life cycle.
Vertical integration, which involves a company expanding its operations into different areas under the same brand, is often chosen by startups and small companies with limited resources. A good example is Facebook, which started off as a simple social networking platform for Harvard students. The company kept adding features and improving the performance of the platform until it grew into the world's most popular social media platform. Most successful companies eventually go vertical too, mainly via acquisitions but also via internal development (Instagram, Whatsapp, Oculus VR, etc.).
You can add new features to make your product more valuable and attractive to customers. Draw up a list of five things you'd like to improve about your product. It can be:
A brand new functionality that has been heavily requested by your users
A feature that competitors have and that makes their offer more appealing
New integrations or new ways of using your software that will open up new possibilities for users
Additional third-party services included in your platform etc.
These approaches will help you avoid the common trap of jumping into a new development without first identifying whether it's aligned with your overall company goals. But, most important, it will give you a clear indication of how much time you should invest in every feature or product update. After all, why waste time and resources on anything that isn't going to help you achieve your goals?
You can achieve higher levels of product efficiency by aligning your short-term plans with your long-term goals. At Atomate, we can help you create an MVP to help you solve the root problem, then allocate resources for future features and improvements.